SWIMMING MY WAY TO THE TOP
BY KIRAN KHAN

When I was six years old, I won an impromptu swimming race against my ten -years-old brothers in our local swimming pool. Since that day, I have become the first female swimmer to represent Pakistan in international competitions. So far, I have earned 52 international medals, 336 national gold medals and 7 national records. In 2008, I qualified for the Beijing Olympics 50m freestyle.

But, I am most proud of receiving the Tamgha-e-Imtiaz State Medal of Excellence in Pakistan in 2013 for my career accomplishments.
My father Khalid Zaman was a professional swimmer and a coach but neither of us ever thought I would follow his path. In fact, he initially only taught me one stroke: freestyle, just so that I could save myself from drowning.
Routinely, I would visit the public pool with my two brothers and play in the Jacuzzi, the younger one and I used the jet streams to propel our toys. One of those routine days, in response to my older brother teasing me, we decided to race and I won. My father immediately noticed the spark in me and he was right: the clock has always been my competition – not the other swimmers.I have only been focusing on the clock and on improving my times.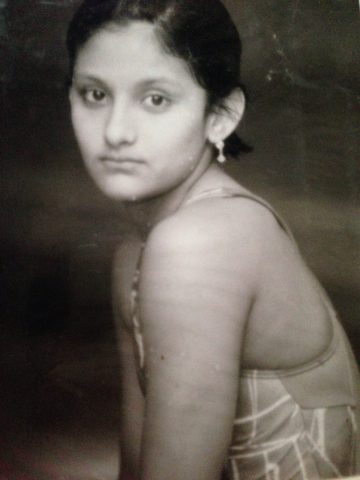 For the next two years, my father trained me casually, he didn't pressure me and I enjoyed it thoroughly. When I was eight, I started taking part in inter-provinces competitions up to the 2001 National Games, a major sports event in Pakistan two years later. It was my debut, I was the youngest person there and the youngest ever to dominate when I scored 7 gold, 3 silver and 3 bronzes while breaking four national records.

From then on, the media coverage of my life became intense and I was quickly coined the "Golden Girl of Pakistan."
As a confident and brave child I was hardly bothered by anything. But, I was also shy and embarrassed by the magnitude of the attention. People would recognize me in the streets and point their fingers at me, "she's the little girl swimmer!"
It was a fame and recognition I didn't want and had no love for. Nobody in my family knew anything about the media,
so I didn't even know how to answer the questions, look at the interviewer or the camera or even to sit up straight. One day, my father forced me to watch one of my early interviews on television. I felt so bad seeing myself that I was in tears. Yet, by the age of fourteen, I finally got comfortable enough with the public attention. Many strangers told me that I had inspired their daughters to swim and that I was helping to change the perception of women in sports.
I came to understand how the me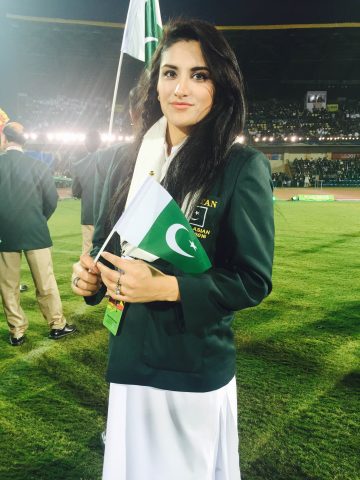 dia is a powerful tool that can either be positive or negative. I had a spotlight on me because of my sports achievements and it took time, but I learned how to use this platform for female empowerment through sports.
I tell people how during four years, I pretended to be a boy in order to get in our municipal pool because girls were not allowed to swim with men from the time of puberty.

When I was twelve, I cut my hair short and my father would take me to the pool where, judging by the way I dressed, everyone assumed I was one of my brothers. To avoid attention, I just kept moving and swam continuously. After four years, the president of the swimming club finished his term and his successor allowed women and men to swim together. My first international competition came along in Iran at the Third World Islamic Games. I earned the first two gold medals in female sports by a Pakistani girl, not just in swimming but in all categories.
I was eager to discover the world and I knew that if I swam well I would travel.

My parents gave me their blessings and trusted my coaches to keep me safe and on course. Over the years, I have competed in Australia, Korea, Spain, Canada and many other countries. I picked up more nicknames along the way including "Water Baby" by the Queen of England in 2002 and "Golden Girl of the Millennium."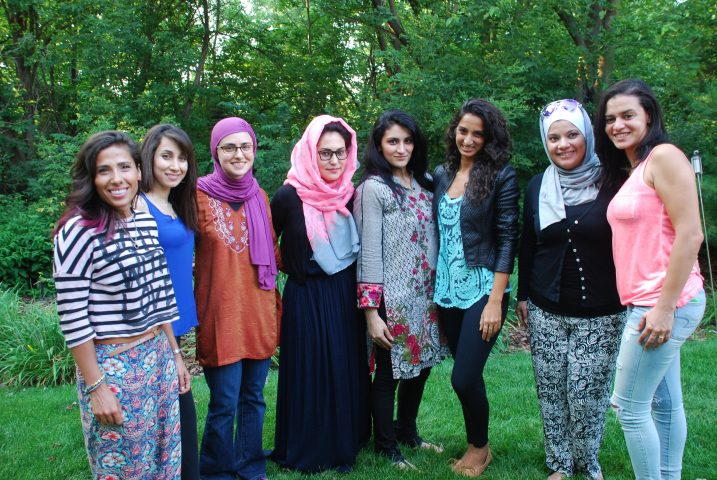 Kiran (fifth from the left) poses with fellow female Muslim athletes gathered for a ride in America by Team Shirzanan
Girls my age didn't have female sports heroes when I was growing up, swimmers Michael Phelps and Ian Thorpe were my screensavers and idols. I didn't realize it at the time, but my father too was a role model and I did end up following his example.

My mother is not athletic but as a gynecological surgeon she is a role model of her own. She supported me and my three other siblings as, every single one of them has become a competitive swimmer as well.