MIREILLE'S ARCH: A LIFEBOAT IN THE DRC
BY MIREILLE TUSHIMININA
Mireille Tushiminina is the motivational force behind the Shalupe Foundation, a solution-driven NGO run by and for Congolese women in a post-conflict country ravaged by gender violence and social injustice. Here she speaks in first-person about the journey that brought her to save these children and young women living at the very bottom of injustice.

I was born in the Democratic Republic of the Congo, but I left my country at an early age to pursue my education in Belgium and later in the United States. In 2001, the year Joseph Kabila took power and after over a decade living abroad, I went back to a devastated land: the war had claimed up to six million lives.
I was frightened and determined to serve women and girls. Wars might kill indiscriminately, but the pandemic of sexual violence – very much an act of war in itself – has ravaged women and children through rape, sexual slavery, forced prostitution and mutilation. Thirty-six women are being raped everyday here and in some part of the country, two out of three women and girls have been attacked.
My home country has been labeled as the worst place for a woman to live after Afghanistan. Gender-based violence and extreme poverty generate a social stigma associated with rape and sexual abuse. A deadly combination gravely exacerbated by the culture of impunity, and just how normal violence against women and girls has become.

All these orphans come from misery and sexual violence; when we took these photographs, I wasn't aware that the girl in blue, second on the right, was homeless and pregnant.

Thus, the DRC was making headlines for all the wrong reasons and people's lives were not changing. So I determined to build sustainable programs to help women. To achieve this, I knew I had to draw strength from deep inside my core heritage. I called up the story of my birth and the meaning of my name. My grandfather had announced it with these words: "This is the child we have heard of and have been waiting for." Living up to such expectations has not been easy, but it is partly why I returned home, leaving my high-paying job in the United States to be part of my country's solution.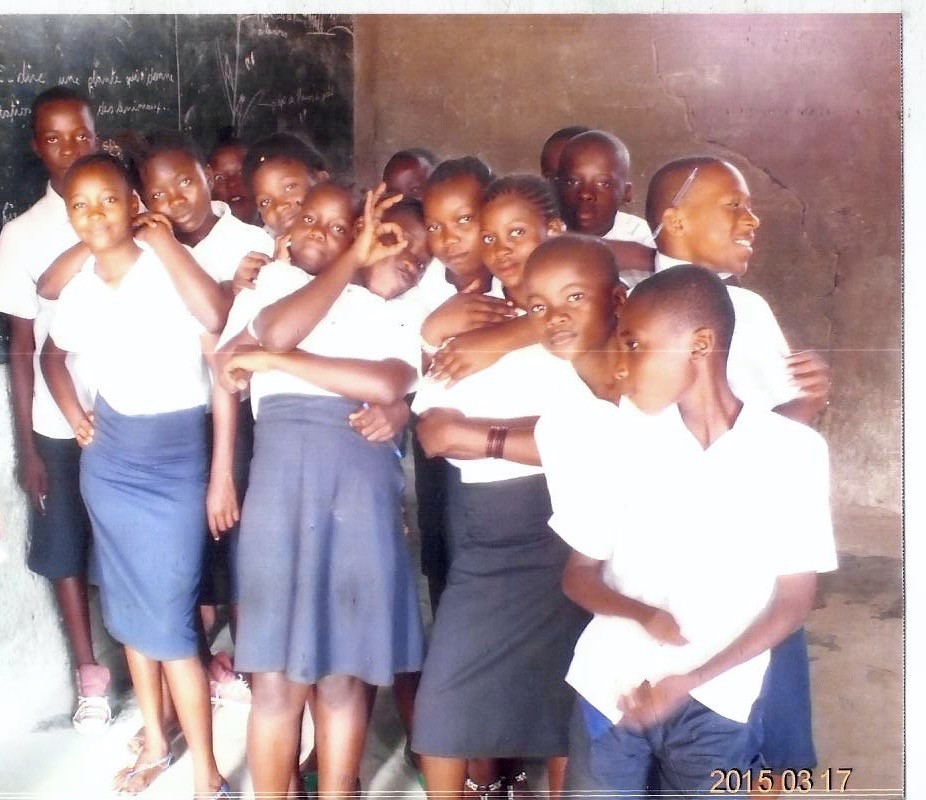 Girls dancing after a training workshop.

I too, have faced life decisions that have strengthened my resolve and helped me connect with the women I serve. My decision to get married was mainly inspired by our traditions but it led me to a path that was not crafted for me. I found myself caged and estranged from my dreams of becoming an advocate for human rights. I had blindly chosen a route that had cost me seven years of my life and caused an immense loss of self-confidence and despair. But when I was at my weakest, I remember looking in the mirror and suddenly seeing the seven-year-old girl who wanted to change the world. There and then, I regained my hope to rise again and strive.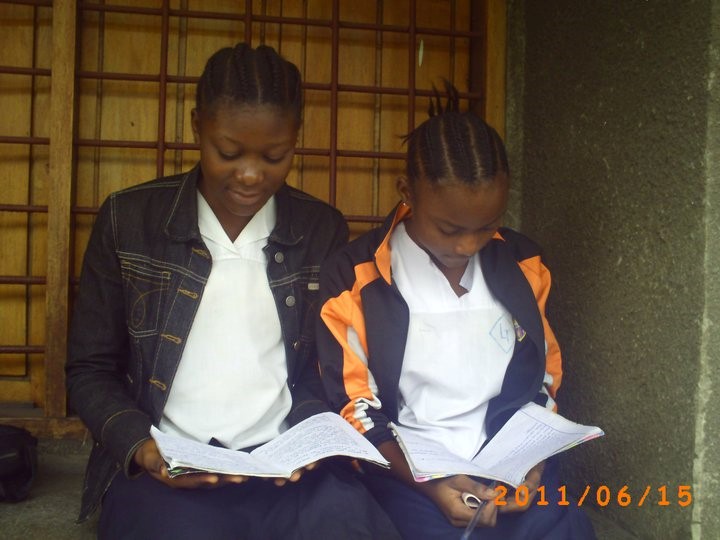 At the onset of the civil war, I co-founded Shalupe Foundation along with Nobel Prize nominee Mama Jeanne. Shalupe comes from the French chaloupe, or lifeboat, and operates in shantytowns in the DRC reaching out to the most marginalized, victimized and vulnerable girls. Grace was one of these young women when I first met her. She had started prostituting herself at 10, forced by her parents. She had known nothing of the simple childhood joys of playing with dolls or even going to school.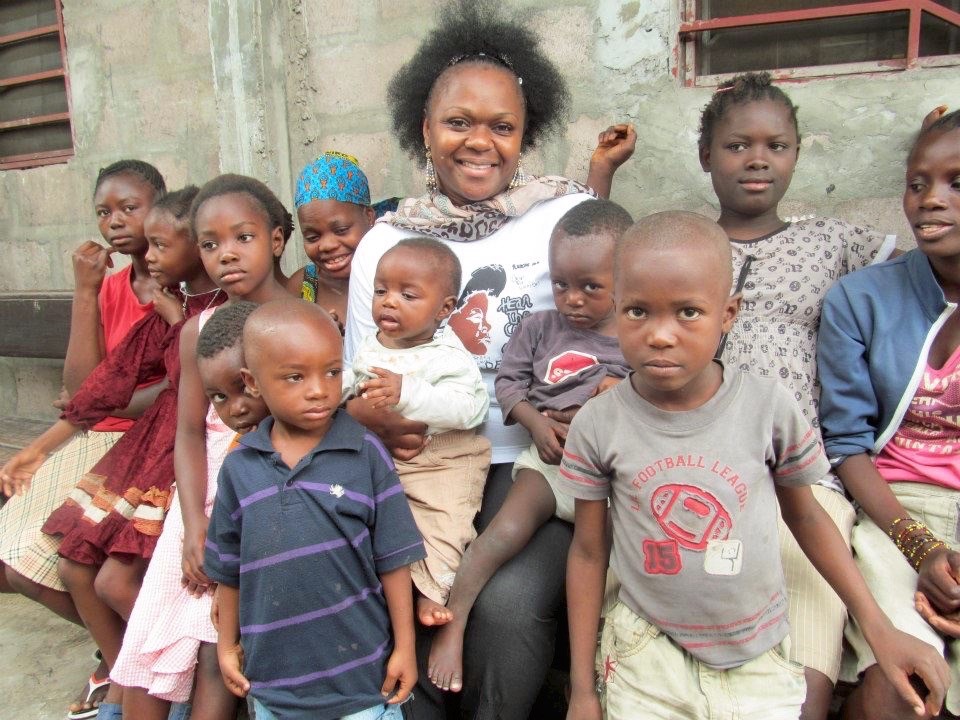 Young girls – including teen mothers – are provided with education, food, clothing and other support through the orphanage. Most of the kids were born resulting from rape or teen pregnancies, abandoned at the orphanage.

A few years later, in an old church building, I was able to see the results of our work. A very confident Grace, now 20, stood at the front of the room, surrounded by a group of young girls from her community. She had just finished her talk about the journey that took her from child prostitute to community leader and motivational speaker. I watched Grace, and I could feel the ripple effect in action, one that could help sustain entire communities.
I first met her in 2004, while visiting shelters of the Shalupe Foundation in Paka-Djuma, a slum in the capital Kinshasa known for its high levels of prostitution and extreme poverty. Here, life is hard for everyone, but it is hardest for young girls who are often expected to skip school to provide for their families. Like Grace, they end up walking the slum's dangerous streets to sell anything they can, including their own bodies, for very little. In desperation, they use plastic bags as condoms, teen mothers wrap newborns in trash bags as birthing sheets and are often imprisoned in maternity wards until hospital bills are paid. Babies are abandoned as mothers escape, and in all its desolation, Paka-Djuma is home for Grace.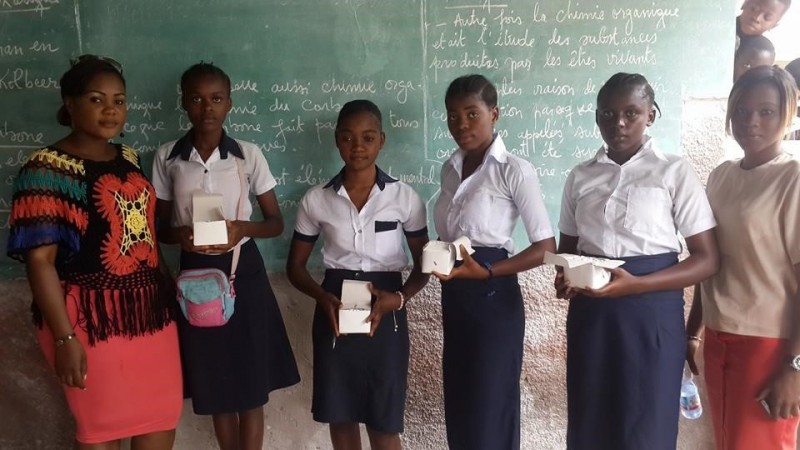 These are few of our grantees at the Elizabeth Makanda school, where we donate supplies.

When I first spoke to her, I was struck by how defeated she was. "That's the way things are and will always be," she told me, unable to imagine another scenario for her life. I asked her what she wanted to be when she grew up, but she was confused by the question. Her puzzled looks told me she suspected that I was making fun of her: wasn't it obvious she was already doing what she would do her whole life? She believed this was her fate and that she would die young and in the gutters; her life had no meaning, no one cared about her, not even herself. She said she saw herself as detached: "just another body using space on earth doing its best to survive until there was no more life in it."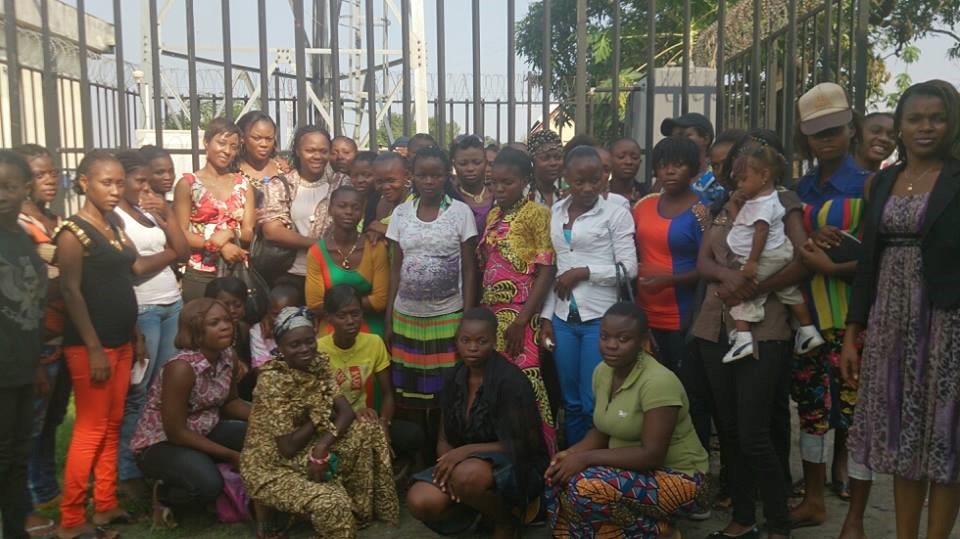 Attendees at a teen mother workshop.

The girls Grace supports today through her work at the Foundation are experiencing the same traumas she was subjected to as a child. There is Charlene, the child bride, who was sold into marriage by her mother for less than a hundred US dollars to a man three times her age. When I met her, she was fourteen and had already had two children. She enrolled in our vocational training, French literacy and alphabetization program and later joined our chalk-making project, a social enterprise that able her to provide for her family. There is Nanette. Denied education because she was a girl and "only good for marriage," Nanette ran away and sought refuge in a church where we met. She was given the opportunity to go to school, and will be the first to get a high school diploma in her family. She hopes to become a lawyer and social entrepreneur.
Throughout my journey, I have come across thousands of hopeful young girls who have been deprived of their rights and I have witnessed the impact of what a grassroots organization like Shalupe, even with limited resources, can do.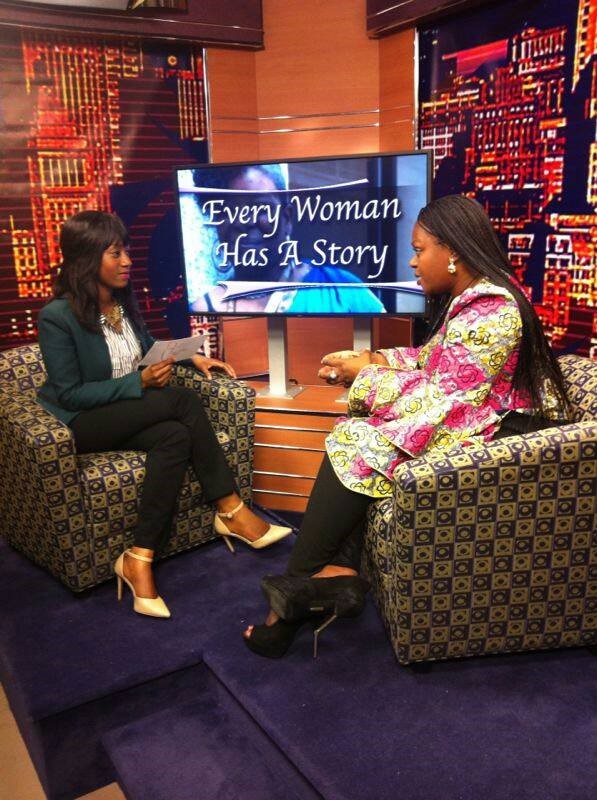 In the DRC, media and society are slowly starting to acknowledge the sexual violence epidemic.

But today, still, these hopeful girls remain muted and afraid to address issues such as the violence they are subjected to, early marriage and limited access to school. One of these hopeful girls was 11 years-old Lisa: when she arrived at school, Lisa was denied access due to late payment. Her teacher, the school guard, and the secretary had no knowledge that Lisa was fully sponsored by the Shalupe Foundation. A young man of thirty-five years old or so approached her, grabbing her from behind and exposing himself to her. She managed to escape by shouting for help until she made it to the police station. We reported the case but nothing has been done. Lisa is now too afraid to go to school. Then, 12-year-old Patience came across her attackers begging for her life while her mother and grandmother hid helpless in the toilet sobbing and praying. Patience's story aired on television two days later, it was given a strong public interest and we felt that something was changing in the way the public reacted. These young women's horrible experiences galvanized us to stimulate social change in the community and build a platform for girls and young women so that they are not silenced.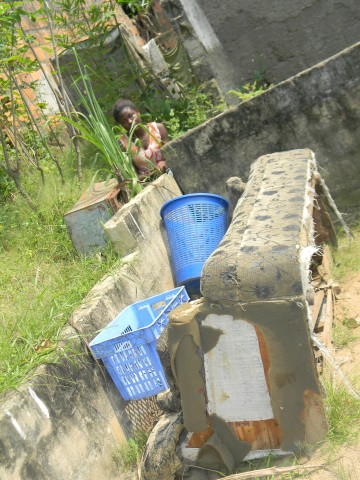 Marie-Paule is 19 and a ninth-grader. She is determined to finish high school
A month later, a gang of five men forced themselves into the home of Jeannette, who lives with her 18-year-old, 22-year-old and 24-year-old daughters. The men gang-raped the three young women in front of their families. This trauma caused Mireille to go into premature labor a few hours later. To this day, justice hasn't been served. The young women are severely traumatized and in need of assistance. Because it was so horrific, the gang-rape had the community talking openly and this gave us an opportunity to take action. It showed that there is a crack in the culture of impunity and oppression around rape. The news story itself pointed that there is a growing openness to acknowledge the prevalence of gender-based violence and for some, to condemn it.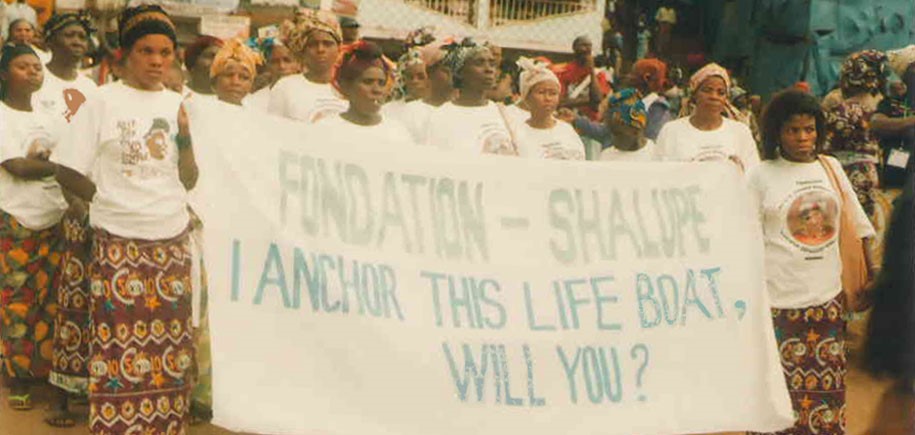 During a campaign against domestic violence Shalupe initiated, we brought together politicians, community leaders and social workers to promote a dialogue. There were more men than women in the room and they pointed out what they believed to be the cause of violence against women: dowry practice as the money – thus power – is always given to the men; and the unruliness of girls and the way they dress.
We were then able to point out that the education of girls falls under the responsibility of both parents and that often, men who demand a stricter education for their daughters are the firsts to chase young girls for sex.
I am slowly starting to understand my grandfather's words – I had to overcome my own battles to be able to impact other lives. Understanding and being able to connect with every single one of these girls has grounded me, and allowed me to contribute.
Today, I am equipped for challenges. I know we are not fighting this battle alone. The magnitude of violence against women and girls only reinforces our determination to end it.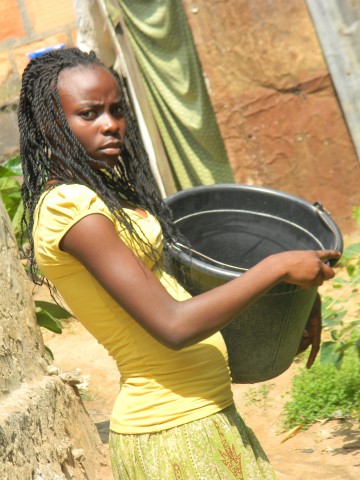 Nanette (here fetching water) joined Shalupe when she was 11 years old. She had the reading and comprehension level of a second grader. Today, she is 21 and just graduated at the top of her high school class. She's currently studying Law and Economics at Cardinal Macula University.
"I want education so I can make a difference in my community and gain respect," she says. "I had to cook, clean and take care of my family from a very young age. Before I joined Shalupe, school was just not an option."- Nanette, 21